Cloone GAA club grounds is St. Mary's GAA park in Cloone. The grounds are the second county grounds in the county and were officially opened on 25th May 1980 by Paddy Flynn the then President of the G.A.A. Up to this point home matches and training were held in 'The Grange', a field about 1/4 miles from the current grounds. This was one of the finest flat fields in the county, kindly given by its owners for generations.
St. Mary's park provides a wonderful, natural amphitheatre for the display and enjoyment of Gaelic Games. The grounds were re-drained in 2002 and a number of future development projects are planned. Cloone regularly hosts many top matches including National Football league games as well as many matches in the Leitrim Senior football championship.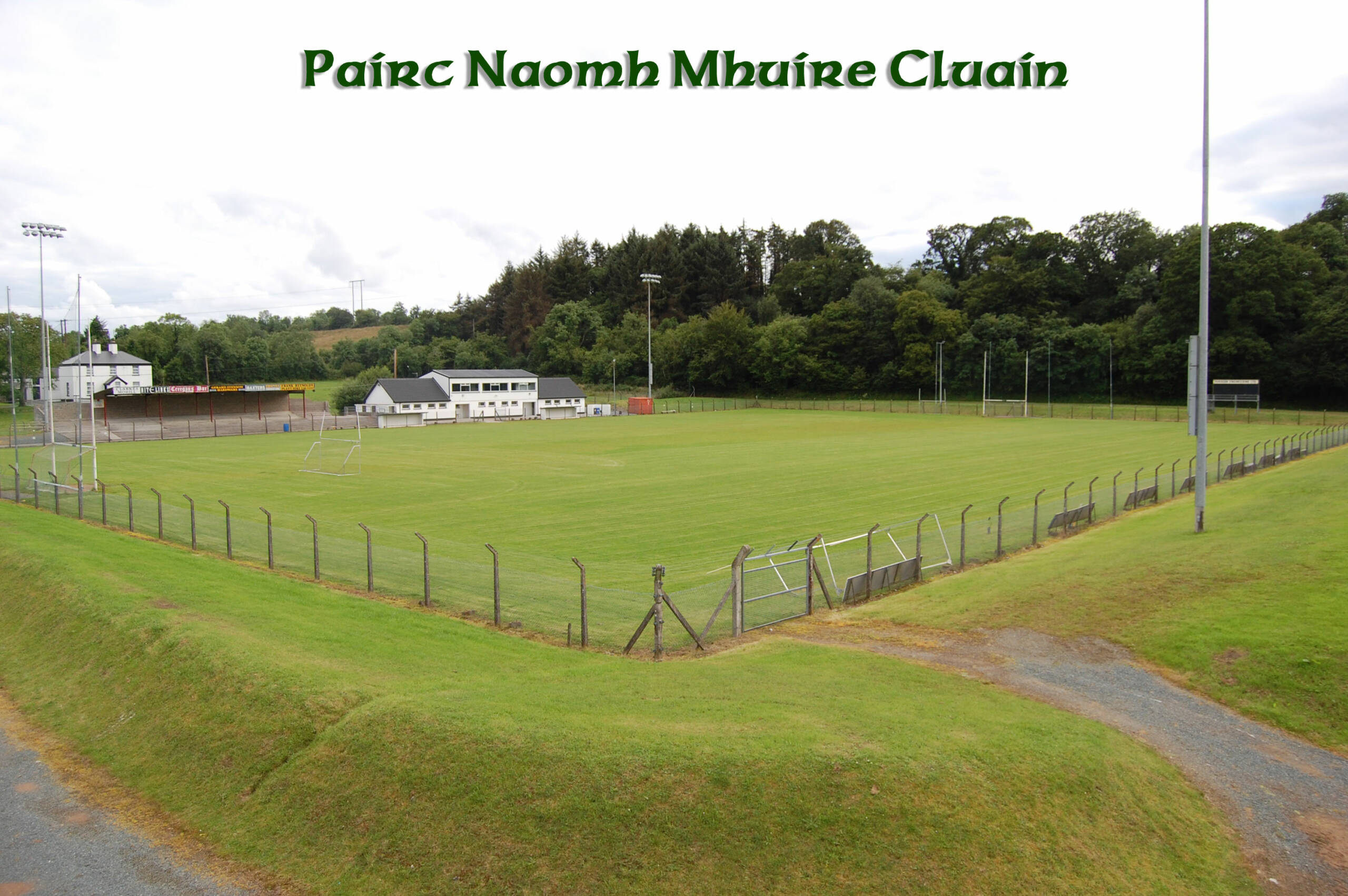 In recent years further developments have taken place including the construction of an extension to the dressing room area which includes a gym with range of equipment and weights, new referees room and and the construction of a meeting room/press area, kitchen and storage. Another important addition has been the provision of a 0.6Km walkway around the perimeter of the grounds.
Planning is currently underway for further developments in the years ahead.